UPF remains the only Spanish university still in the Top 200 of the Times Higher Education ranking.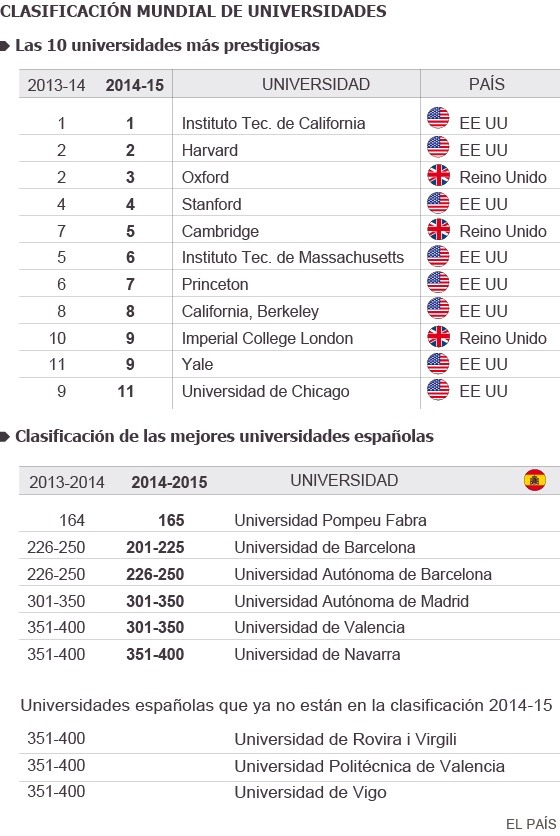 The Times Higher Education (THE) presented the results of its annual ranking, which is one of the most prestigious and internationally recognized. In this edition, UPF remains in first position of Spanish universities in this classification -and the only one among the 200 best-, coming in at 165th position globally, and 72nd on a European level.
In this edition, the results achieved in the area of Social Sciences are also notable, here the University holds a global position of 67th and 19th in Europe. The excellent position achieved in this area is partly due to the excellent results that the University obtained in the performance indicator "citations" in this section. Both the general ranking and the rankings per areas of knowledge are formed up of the combination of thirteen performance indicators corresponding to five main areas, weighted in the following way: teaching (30%), research (30%) international outlook (2.5%) and citations (30%). In this final indicator, which measures the impact of published work, and therefore, the research influence a university has, UPF obtained a score of 95.9 points, a very similar result to that of prestigious universities such as Harvard (96.9), Yale (95.3) or Oxford (87.3).
In the general classification, compared to the 2013 edition, UPF was slightly down on the performance indicators relating to teaching, research and transfer but improved in international outlook and the impact of citations. This is the general impression that the latest rankings give. In the latest edition of the renowned QS ranking, the international outlook of the university was also notable, placing UPF in first position in the country in international staff ratio, and also leading the Social Sciences classification. Additionally, in the Shanghai University, ranking, UPF was also placed as first Spanish university in the field of Social Sciences (specifically, in the Top 75 in the world for Economics and Business); although the methodology used for this ranking benefits the larger and more historic universities more. Similarly, out of the five subject fields evaluated in this ranking, UPF was also placed among the 200 best in Computer Science (the other three subject fields evaluated are Mathematics, Physics and Chemistry).