Meeting at UPF Barcelona School of Management between Spanish and Argentinian business executives from the program First Export with Gas Natural Fenosa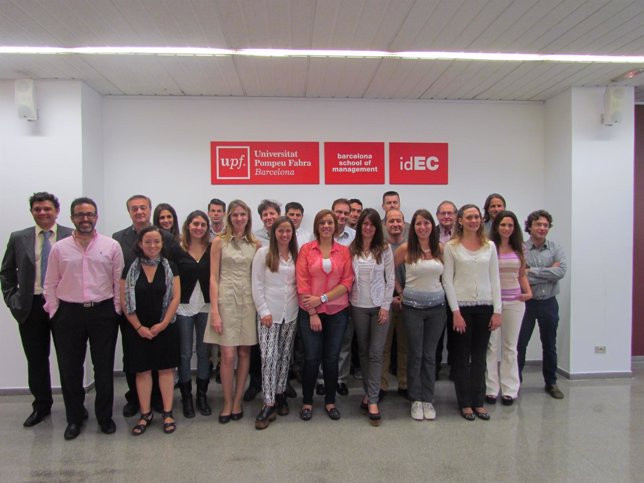 The Gas Natural Fenosa Foundation once again launches the program First Export, created in 2001 in Argentina and brought to Spain this year, where it already has over 300 SME's registered. The objective of this program is to enable exchanges and trade agreements between Spanish and Argentinian business executives and in doing so, "encourage the internationalization of their SME's". This week, UPF Barcelona School of Management will host the meeting between 7 Spanish and 15 Argentinian business executives, who will take part in an international trade course.  
The participating Spanish companies belong to diverse sectors such as the publicity sector, consultancy services related to geology and the environment, consultancy in scientific, industrial and technological projects, professional architecture services, among others. Whereas the Argentinian companies come from sectors such as IT, marketing, smart lighting, services related to the car industry, consultancy services, ornamental plant trade, agriculture, among others.
The closing ceremony for the training and business week will take place next Friday with the participation of the Consul General of the Argentinian Consulate in Barcelona, Alejandro E. Alonso, the Director General of the Gas Natural Fenosa Foundation, Martí Solà, the Director for Business Development and Strategic Projects at UPF Barcelona School of Management, Mario Álvarez, the Director of Communications at Gas Natural Fenosa in Argentina, Bettina Llapur, and the Director of the First Export Program, Pablo Furnari.