Moorad Choudhry Conference: 'Future bank strategy: impact of Basel III and competition'
P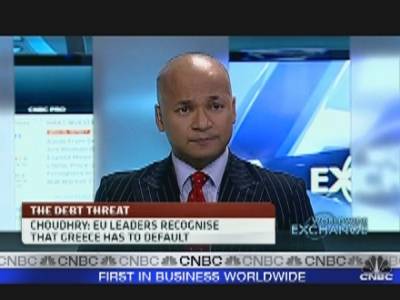 rofessor Moorad Choudhry, author of the book The Principles of Banking (John Wiley & Sons, 2012), will deliver next February 9th conference at the University Pompeu Fabra where he will discuss about the impact of the international agreement Basel III on the banks of the Euro zone.
Professor Moorad Choudhry is at the Department of Mathematical Sciences, Brunel University. He is also Honorary Professor at Kent University Business School and Visiting Teaching Fellow at the Department of Management, Birkbeck, University of London. As an expert and economic and financial analyst, frequently collaborates with British media on issues like monetary union, the European economic crisis and the evolution of financial markets.
Moorad has over 25 years experience in banking in the City of London and was latterly IPO Treasurer at the Royal Bank of Scotland. Prior to that he was Head of Treasury at RBS Corporate Banking, Head of Treasury at Europe Arab Bank, Head of Treasury at KBC Financial Products and vice-president in structured finance services at JPMorgan Chase Bank.
Moorad is a Fellow of the Chartered Institute for Securities & Investment and a member of the Board of Governors of IFS-University College. He is Editor of Review of Financial Markets, and on the Editorial Boards of the Journal of Structured Finance, Qualitative Research in Financial Markets and American Securitization. He is author of The Principles of Banking (John Wiley & Sons 2012).