Ebola and the communication crisis. Analysis made by lecturer Joan Francesc Cánovas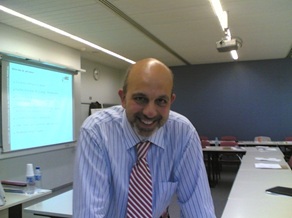 As Warren Buffet pointed out, "It takes 20 years to build a reputation and five minutes to ruin it." When managing a situation of crisis, good communication is always essential. "On many occasions, the perception of crisis and its consequences is more important than the crisis itself. In other words, if it is perceivable that the subject is very dangerous such as in the case of infection with Ebola, the problem becomes even bigger", states Joan Francesc Cánovas, expert in crisis communication and lecturer at UPF-IDEC's Master in Communications Management.
The National Association of Health Informers made a press release today reminding us of the basic principles for the correct management concerning communication of the Ebola crisis.
Provide all available information with absolute transparency and sincerity.
Avoid rumours and contradictory messages that create misinformation and social upheaval.
Use expert and suitable spokespersons who keep in regular contact with the media throughout the crisis.
Respect the intimacy of those affected, their family and their surroundings.
Listen to communication professionals who are experts in health information.
 "These are the basic principles for the communication of any crisis. Actually, the way in which you handle the crisis already gives out a message of whether the problem is under control or not. Visualizing the management of the crisis is a very important part of actually handling it", the lecturer reminds us. Regarding the Ebola case, Cánovas adds: "we should bear in mind that shocking images cause us to remember things for longer. In the Ebola case, it is obvious that images such as those showing isolated people or health workers wearing high security clothing generally cause panic, and those handling the crisis need to try to explain and counteract this with clear, honest, and continuous information.